Things I've Read
While wading through a book by Akira Yoshimura, 破船 (shipwrecks), in which I can only go about 20 pages in a sitting, I have also managed to churn through Junky by William S Burroughs and Breakfast at Tiffany's by Truman Capote. If anyone else has read them, I'd be interested to hear your take. Do write in.
I thought Junky was excellent. Although purporting to be an explanation/expose on mid-century heroin culture, it was never dry or analytical, thanks to WSB's writing (unlike his pal Allen Ginsberg, who is equally eloquent but just not as captivating as the poetry of the fine fag). WSB mentions any number of zany characters and wild, underworld scenes, but describes them all just enough that you can imagine the rest for yourself, which is really what you want to do when reading a book, right? That a guy who writes such vivid yet controlled stuff here could also write Naked Lunch is phenomenal... and a reflection on mid- and post- addiction.
It's interesting to get a perspective from an addict who is intelligent and as far under control of himself as it is possible to be while always scratching his eyes out for the next hit; as opposed to the fuck-offs from Trainspotting/Requiem for a Dream etc. And the best bit was that it was short enough to polish off in no time. It's always quality over quantity - WSB couldn't have spat it better himself.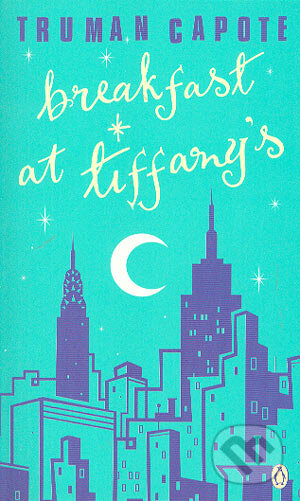 As for Tiffany's... tough to take it at face value, without thinking about either the movie or that song by Deep Blue Something that everyone hates but secretly loves. Again, short enough to read through in a sitting, but this time I thought it could have used a bit more padding. It's got the wild, individual, romantic, doomed woman anti-hero and the more pragmatic male narrator as in Hemingway, Faulkner, etc, but this time the girl, Holly Golightly, is harder to sympathise with due to her callousness and disregard for those who care for her, at least at first glance. As the book goes on, she shows other sides of her personality, but she never seems as concrete and beautiful as others like her. The only times she really seems like a person worth wanting is when she asks for the St Christopher's medal the narrator gives her, and even when she takes control of his passions and says..."Hit me. You wanted to a minute ago. I could feel it in your hand, and you want to now..." Of course he can't. She's a hypocritical lead that preaches honesty to oneself, but it's never quite sure whether she practises it. Your typical false idol. In all, nice, but short. Could have used more padding. If you're gonna cut it short, Truman, only do 20 pages or so, or you waste my time. You should read JD Salinger (Banana Fish! GOD!)
In other news, there was a big scandal at my school when a kid was supposed to go get weighed for a checkup in the medical room but he'd forgotten his sports clothes. The teacher jokingly suggested he go naked... so he did, running down the halls. The newspapers even came (to quiz the teacher about sexual harassment... whatever). Funny, funny.